WELCOME TO THE HOTEL GALLERIA JEDDAH
Graceful Italian Grandeur & Arabian Charm
The Hotel Galleria Jeddah embodies a landmark of redefined and modern luxury experience in Saudi Arabia, Jeddah. Galleria Hotel is a luxury masterpiece located in the heart of Jeddah, where the traditional Arabian Hospitality elegantly blends with the grand Italian architecture; satisfying the needs of both international and regional visitors.
Discover one of the finest hotels in Jeddah situated next to the exclusive shopping district of Tahlia, one of Jeddah's top attractions, enjoy the premium dining experience in the restaurants featuring local and international cuisines, revitalize in the ladies and men wellness centers and experience an unmatched personalized exclusive service.
Rooms & Suites
Escape the daily hassles and indulge in the momentary luxurious experience at The Hotel Galleria. Unique stays await you; our rooms and suites include pampering amenities, 24-hour service and a view that overlooks the city. Our rooms and suites are designed for travelers seeking both luxury and comfort at one stop. The Hotel Galleria features a collection of 364 stunning rooms waiting for you to be explored.
Slideshow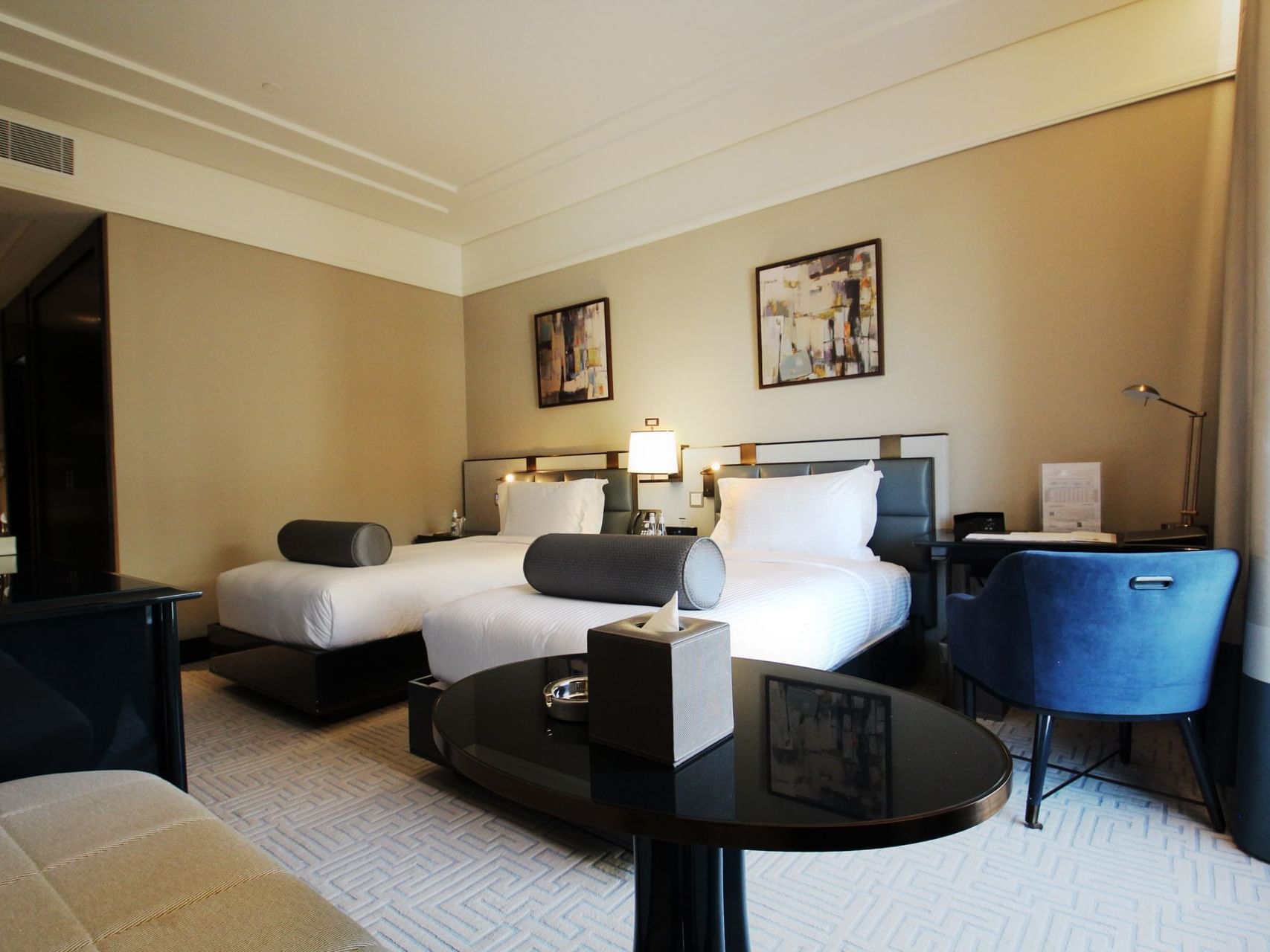 DELUXE ROOM
Designed to fit your large and small families with the flexibility of connecting rooms. The ideal stay for your family and loved ones.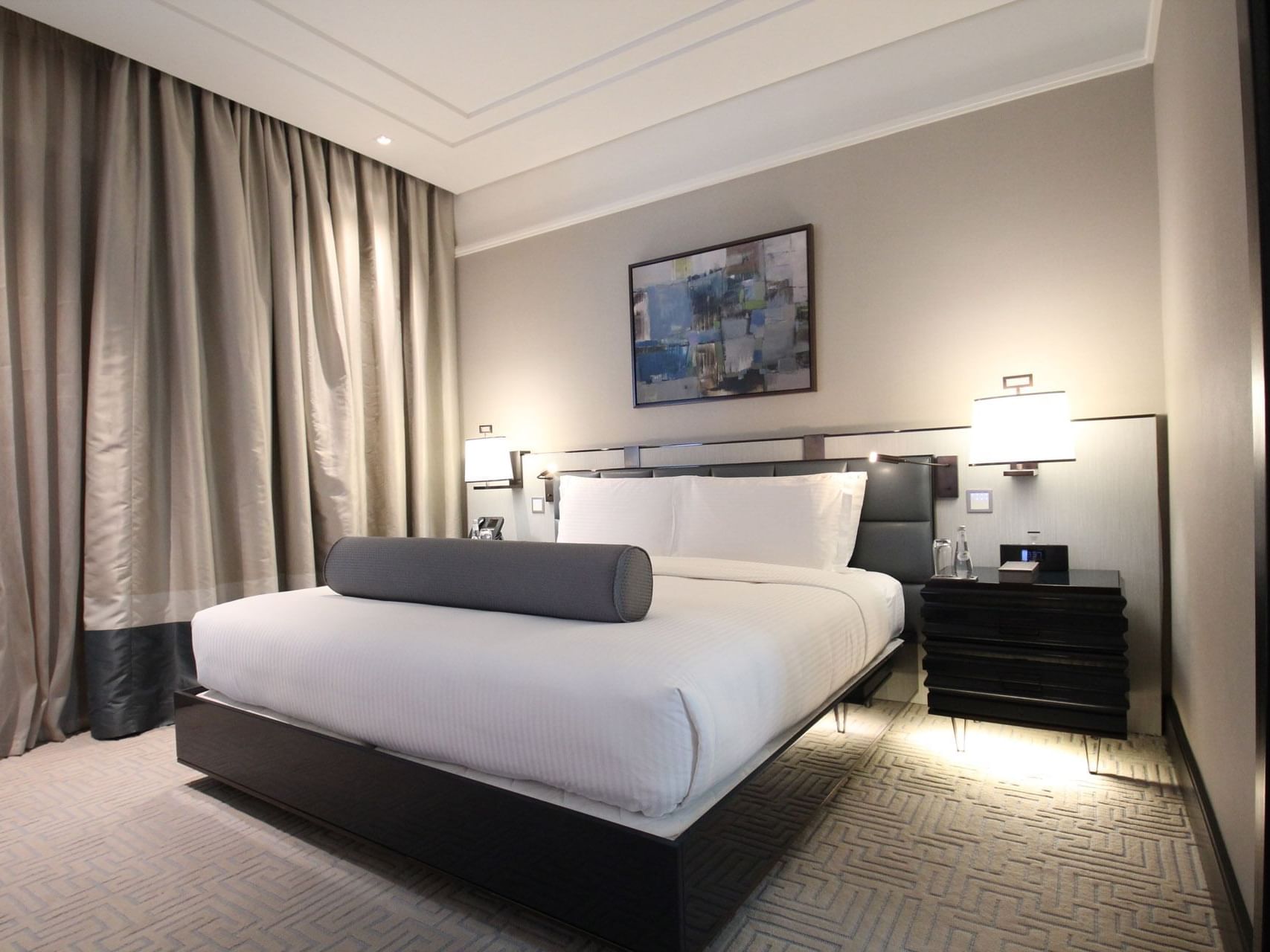 DELIGHT ROOM
Your home away from home, offering a delightful stay that thrills your senses, from handcrafted marble bathrooms to luxurious amenities and carefully selected ornaments that reflect a touch of the Arabian culture.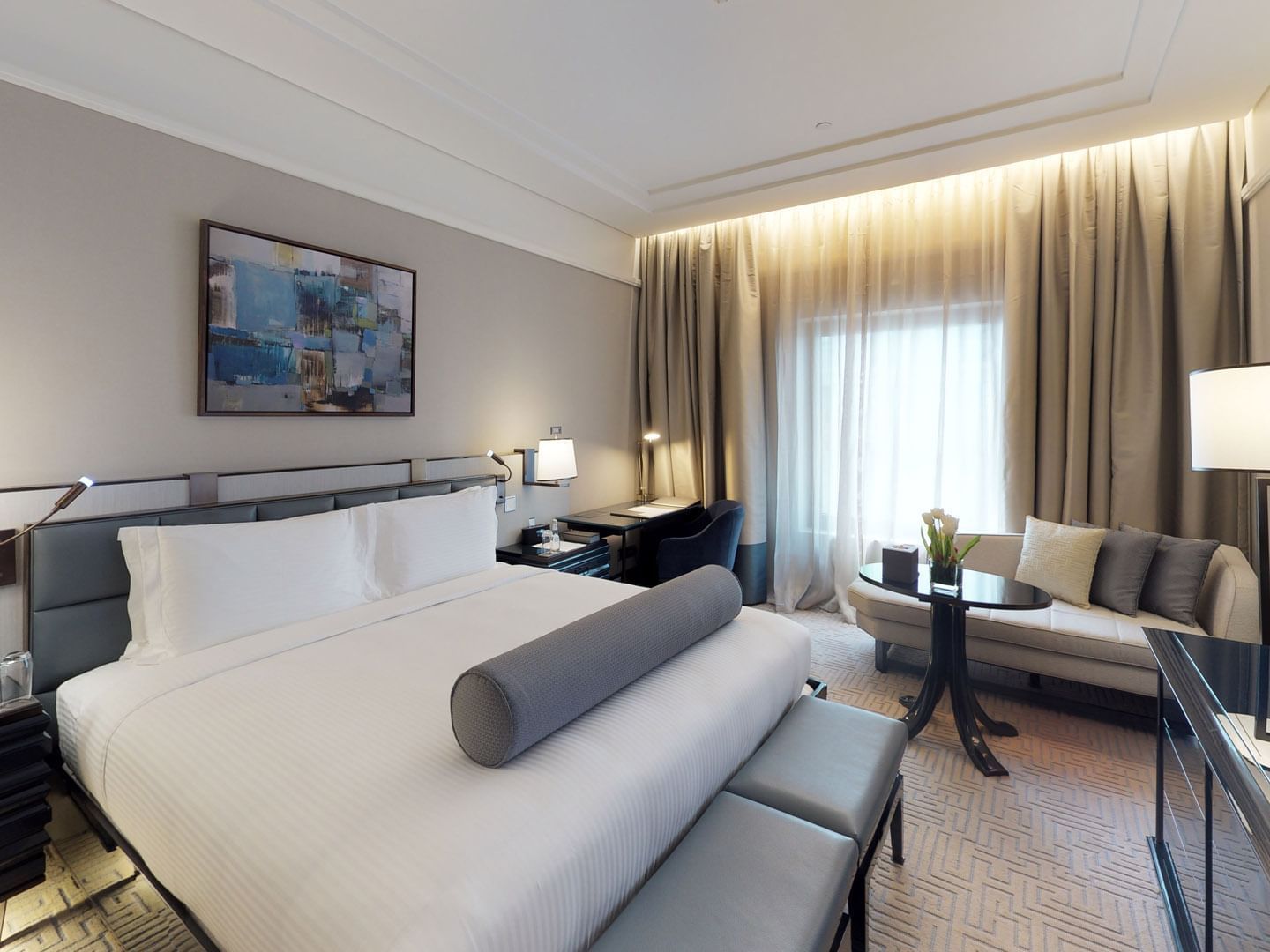 EXECUTIVE ROOM
The ideal stop for business travelers, this room will provide you with comfort and serenity with its comfortable furniture and refined simplicity. You will also be granted special access to the club lounge on the seventh floor.
ALL INCLUSIVE DINING SPACES
Join the ultimate dining experience with our wide array of culinary choices ranging from Saudi dishes to international cuisines at our premium restaurants. Visit the best restaurants in Jeddah including Aqua Lounge, Bird Cage, Café Milano, The Kitchens and Vaquero. The Hotel Galleria houses all-inclusive dining spaces to cater to all special occasions, casual business lunches or personal gatherings. Surrounded by the grandeur architecture overlooking the beautiful city of Jeddah and provided with utmost services. A must-visit for anyone in Jeddah.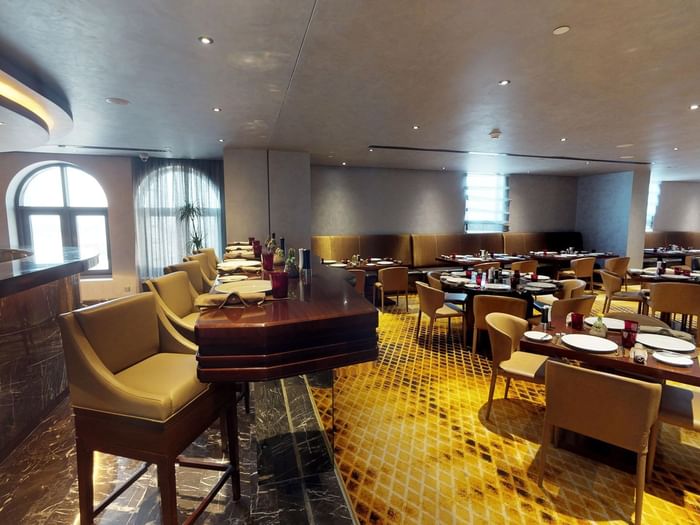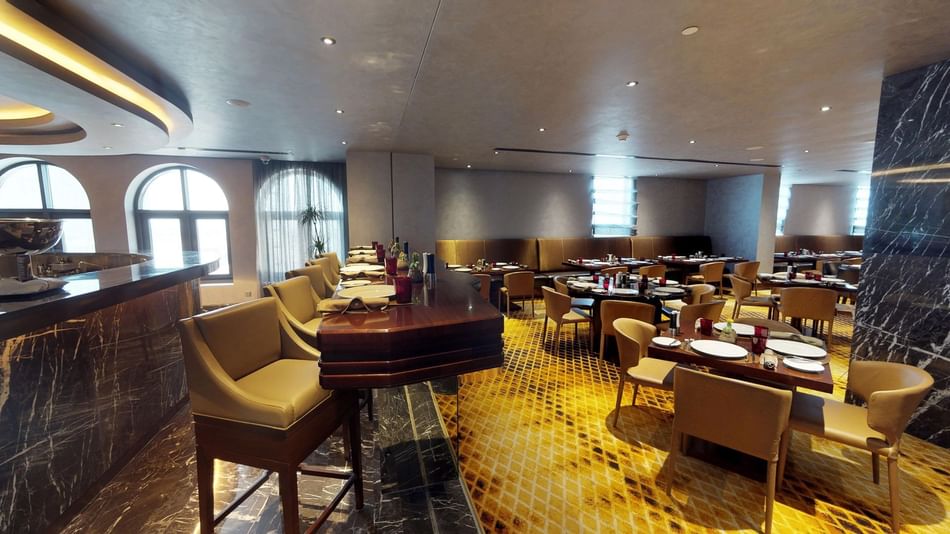 Vaquero
One of the top steak houses in Jeddah, the ambiance of this place invites you to discover the authentic Argentinian experience where exclusive dishes will be prepared along with live cooking shows and music so that you can enjoy an exceptional culinary journey.
Read more
DISCOVER OUR SPA IN JEDDAH
Jayasom was found on the belief that in order to feel well, one has to be in full harmony with their surroundings and the nature around them. This is why in Jayasom Spa we emphasize on the setting and atmosphere through our carefully designed interior and specialized techniques. When it comes to treatments and spa services, we combine ancient remedies with inherited wisdom and recreational therapies.

Meetings & Events
The Hotel Galleria is one of Jeddah's most prominent locations for hosting occasions whether it is a casual meeting, romantic dinners, grand gala events or a relaxed gathering. Our team of experienced planners and talented chefs will customize the event to satisfy your every desire. All details will be taken care from venue selection to menu curation. The hotel houses a pristine ballroom and twelve modern meeting rooms that provide event spaces for your convenience and comfort.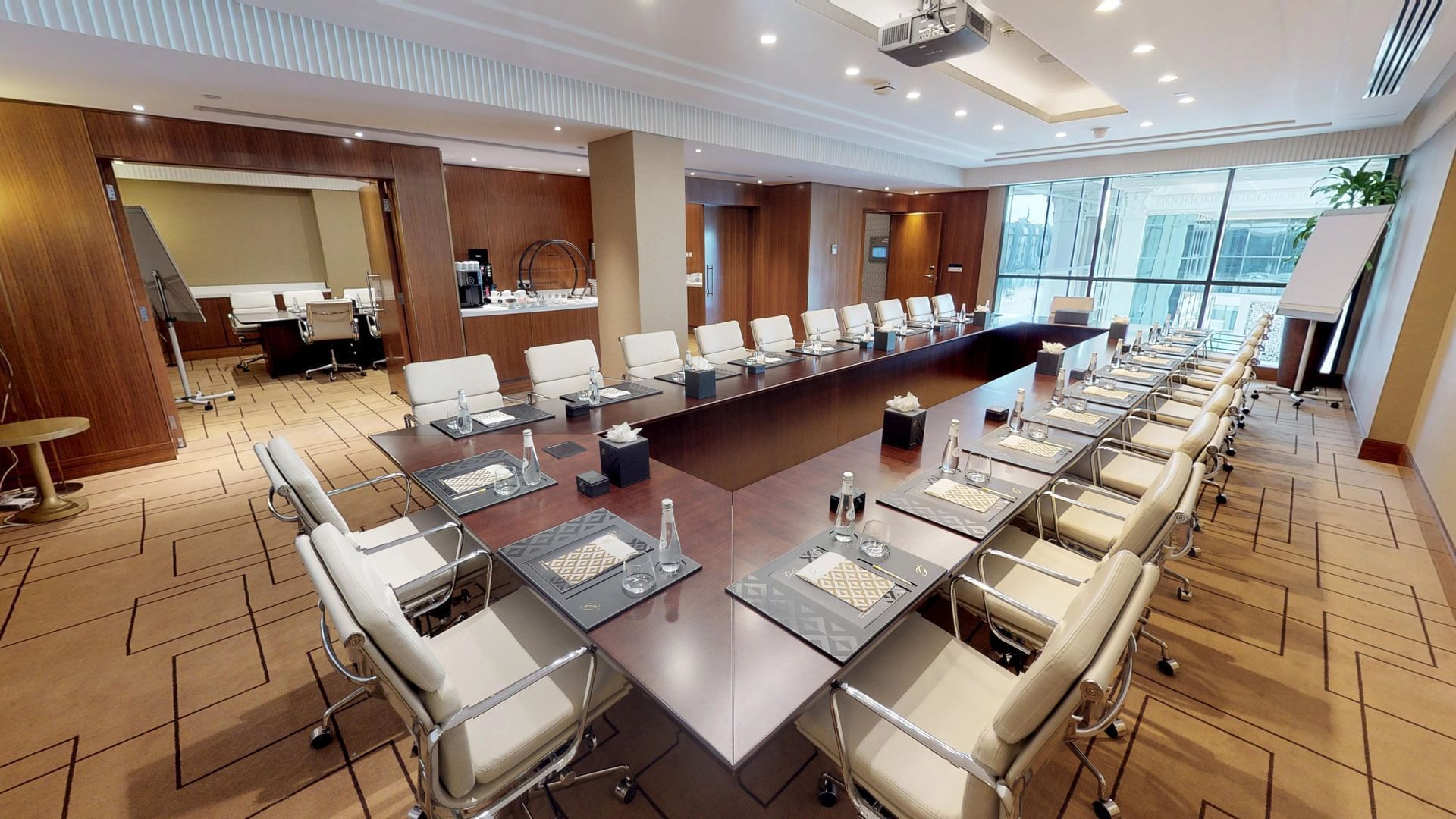 Weddings
Fairytales do become a reality. At The Hotel Galleria our luxurious and versatile ballroom is sure to tend to all your wedding wishes with three built-in partitions and exclusive dining hall. From our enchanting decor, unique interior design and chandeliers to our elegant staircase, the happiest day of your life will be magnificently captivating. Fascinate your guests with the top-quality accommodation while saying "I do" to the love of your life.
Take a quick look
Get a glimpse of our facilities and see more about the experience that awaits you at the Hotel Galleria Jeddah.